Frequently Asked Questions
Why see a Marriage and Family Therapist?
According to the American Assoc. of Marriage and Family therapists – Research studies repeatedly demonstrate the effectiveness of marriage and family therapy in treating the full range of mental and emotional disorders and health problems. Drug abuse, depression, alcoholism, obesity and dementia in the elderly — as well as marital distress and conflict — are just some of the conditions Marriage and Family Therapists effectively treat.
Studies also show that clients are highly satisfied with services of Marriage and Family Therapists. Clients report marked improvement in work productivity, co-worker relationships, family relationships, partner relationships, emotional health, overall health, social life, and community involvement.
In a recent study, consumers report that marriage and family therapists are the mental health professionals they would most likely recommend to friends. Over 98 percent of clients of marriage and family therapists report therapy services as good or excellent.
After receiving treatment, almost 90% of clients report an improvement in their emotional health, and nearly two-thirds report an improvement in their overall physical health. A majority of clients report an improvement in their functioning at work, and over three-fourths of those receiving marital/couples or family therapy report an improvement in the couple relationship. Marriage and family therapists are licensed in 46 states and are recognized by the federal government as members of a distinct mental health discipline.
What if I am not married or I want individual therapy?
As a Marriage and Family Therapist I also provide therapy for individuals as well as couples and families.
What about privacy?
All of our conversations are completely confidential (except where mandated otherwise by law, as in the case of child abuse or eminent danger to yourself or others).
How does counseling work?
First, an individual, or couple decides that they want counseling. Here are just some of the situations and feelings that bring people to therapy:
Feeling stressed, depressed, or hopeless
Feeling sad and discouraged about your relationships or lack of one
Experiencing loneliness and isolation
Feeling trapped in a self-destructive cycle that merely encourages overindulgence in food or substances
Feeling unhappy about your marriage or your dating relationship
Going through a divorce or separation
Feeling concerned about alcohol or drug use
Dealing with a spouse who is an addict
Having experienced a major injury or illness in the past
Having eating, sleeping or sexual problems
Being involved in an abusive relationship
Feeling anxious or out of control at times
Experiencing debilitating fear, anger, or guilt
Experiencing profound and frequent mood swings
Feeling like you are wasting your life
Behaving in self-destructive ways
Having persistent conflict with co-workers
Wondering about your direction and meaning of your life
Hating or disliking yourself
Feeling deep dissatisfaction with your job
Having unexplained fatigue or lack of motivation
Feeling like you can't talk about your pain to anyone
Next, the individual or couple, can call or email to schedule an initial appointment. During that first meeting I work with them to gather information and their personal history, in order to develop a plan to meet their needs.
How do I know I need therapy?
It is difficult to know because there are no clear answers. If your life is somehow less than you expect – for instance, you often have a sense that you are not living up to your full potential, or you have somehow missed out on something in your life – then you might want to make an appointment and explore these feelings and questions. For example, if you feel depressed or anxious, that indicates that something is wrong, and it would be important to look into those feelings and find out their root causes.
How often should I come to therapy?
For therapy to be effective, weekly sessions are recommended. Most clients attend weekly, which is usually my initial recommendation. Having weekly sessions helps to build the relationship and get some therapeutic momentum rolling. However, this is not mandatory, and we can make this decision together during our first meeting. Factors that might be considered include scheduling problems, financial concerns, and the therapeutic intensity desired.
How long will I need to be in therapy?
This is completely up to you! Some people come to therapy with a very specific focus and goal in mind, and once reached, feel done. Others wish to enter into a more long-term therapeutic relationships focusing on long-standing problems such as resolving childhood issues, relationships issues, etc. I have some clients who come just for one session, and others with whom I have worked for two years or longer. When a client feels that their goals are met, therapy stops; there is no right or wrong length of therapy
What forms of payment do you accept?
Your insurance may cover some or all of my services. Please check with your insurance company.
Also, I accept, cash, check, and credit cards.
How do I make an appointment or get more information?
You can make an appointment by calling my office at 541-520-1535.
Watch Richard's Video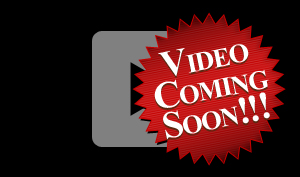 - Are you experiencing conflict with your partner?
- Are you struggling with anxiety, depression, feelings of inadequacy or self-doubt?
- Are you ready to create a rich, full and meaningful life?
Call Eugene Relationship Counseling at
541-520-1535
to set up your first appointment.